Client
jouz is an innovative brand, a tobacco heating device for continuous usage.
Goal
The main goal is to build and implement a strategy of introduction of a new product to the Russian market to give more visibility and increase sales. The beginning of the marketing strategy implementation was in April.
Solution
jouz entered the Russian market in 2018, and the team of RMAA marketing agency got a task to introduce Russian consumers to a new device for tobacco heating, which major competitor is IQOS.
As key placement channels, we chose ones devoted to vaping, smoking, and unboxing Chinese parcels, as well as entertainment channels. YouTube overviews, native ads, and pre-rolls by bloggers were chosen as key product promotion formats.
Integration in the Peretz Klyuger channel in May 2019 resulted in nearly 700 thousand views and 990 clicks.
When selecting channels, we paid special attention to the audience: bloggers with predominantly male subscribers from Russia aged 18-44 were treated as high priority.
In addition, in May or June a decision was made to add media placement for promotion. We published several reviews in themed sections of information resources and in specialized media (such as vapenews.ru).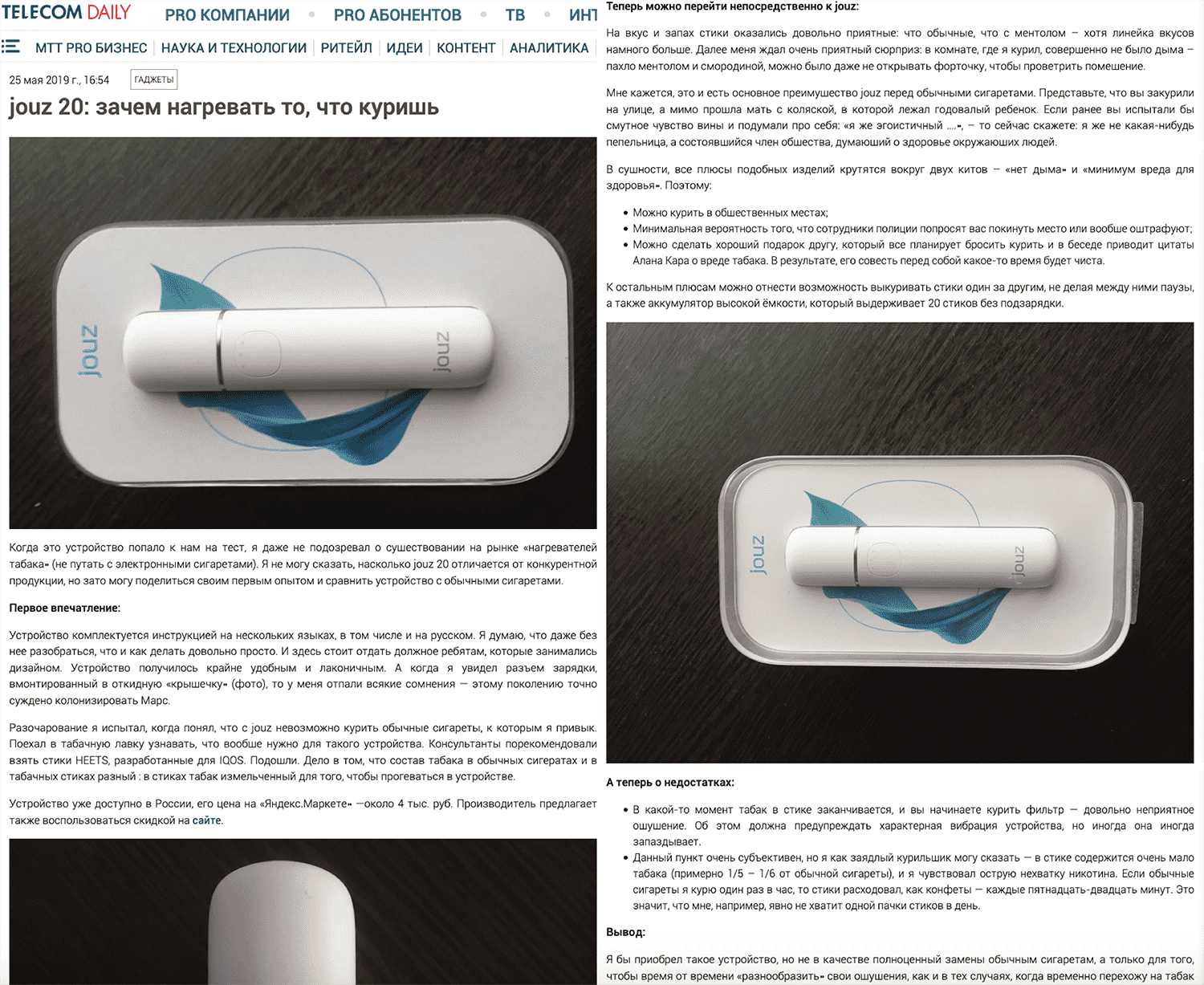 2019 May overview in Tdaily, 6,864 views, 6 clicks
Apart from online placement, in June jouz was presented in a music and arts festival in Moscow. To introduce event guests to the tobacco heating device by jouz, three branded lounge areas were arranged where one could test and buy the brand products. Two of them were VIP—one was on the second floor of the Cultural Center overlooking the main stage, while the second one was near the acoustic stage.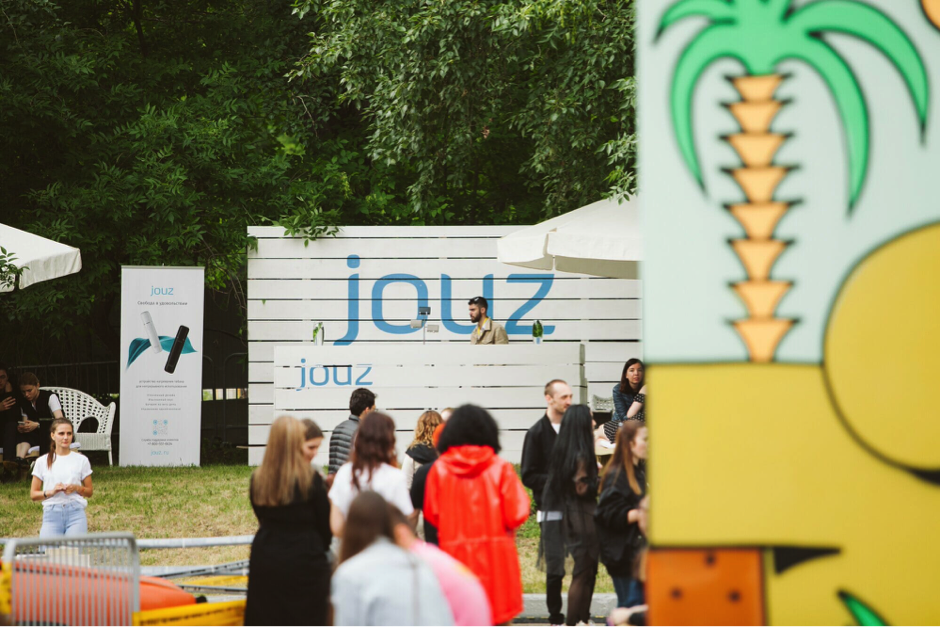 To increase the brand awareness in September-October, we add two more promotion channels to our advertising campaign: placement with influencers on Instagram and on popular Telegram channels.
Using integrated marketing communications helps us in creating brand awareness among customers at a minimal cost with the right touch points.
We showed the Jouz advantages through video overviews and integrations in Youtube, comprehensive reviews in specialized media, beautiful photos in Instagram and native format ad posts and comments in Telagram.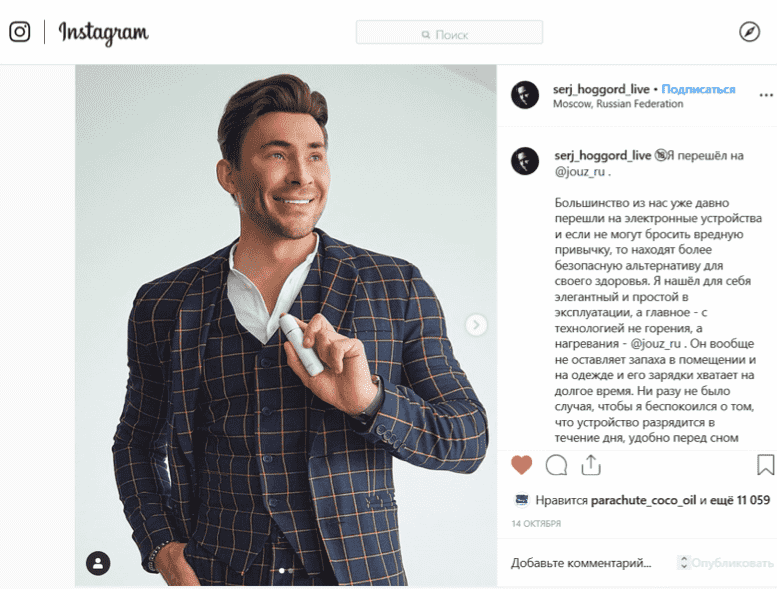 Result
As a result of seven months, best indicators (views and conversions, or clicks) were shown by entertainment channels and bloggers who made a full product overview. From April until October 2019, 26 videos were published by YouTube bloggers and 5 posts were made by Insta bloggers. General advertising campaign reach was nearly 5,5 million views. Within seven months, the Jouz ads have got more than 300 thousand likes. These are the results in view of every separate month of placement, exclusive of delayed effect.
Influencer marketing proved to be a better than traditional media publications. As a result, the cost of conversions from media resources was higher than the cost of clicks from the channels of YouTube bloggers.