Client
Tencent Games is a video game publishing division of Tencent, a Chinese conglomerate, with a portfolio of such popular projects as Archeage, Crossfire, and League of Legends behind.
PUBG Mobile is a mobile version of PlayerUnknown's Battlegrounds, a smashing battle royale game, which is extremely close to its original version.
Goal
In order to promote PUBG Mobile in the CIS and European countries, Tencent decided to launch a PUBG Mobile Next Star incentive program, an international program for creators.
At first, our task was to maintain community management, but the ultimate decision also included search and invitation of creators to participate in the affiliate program.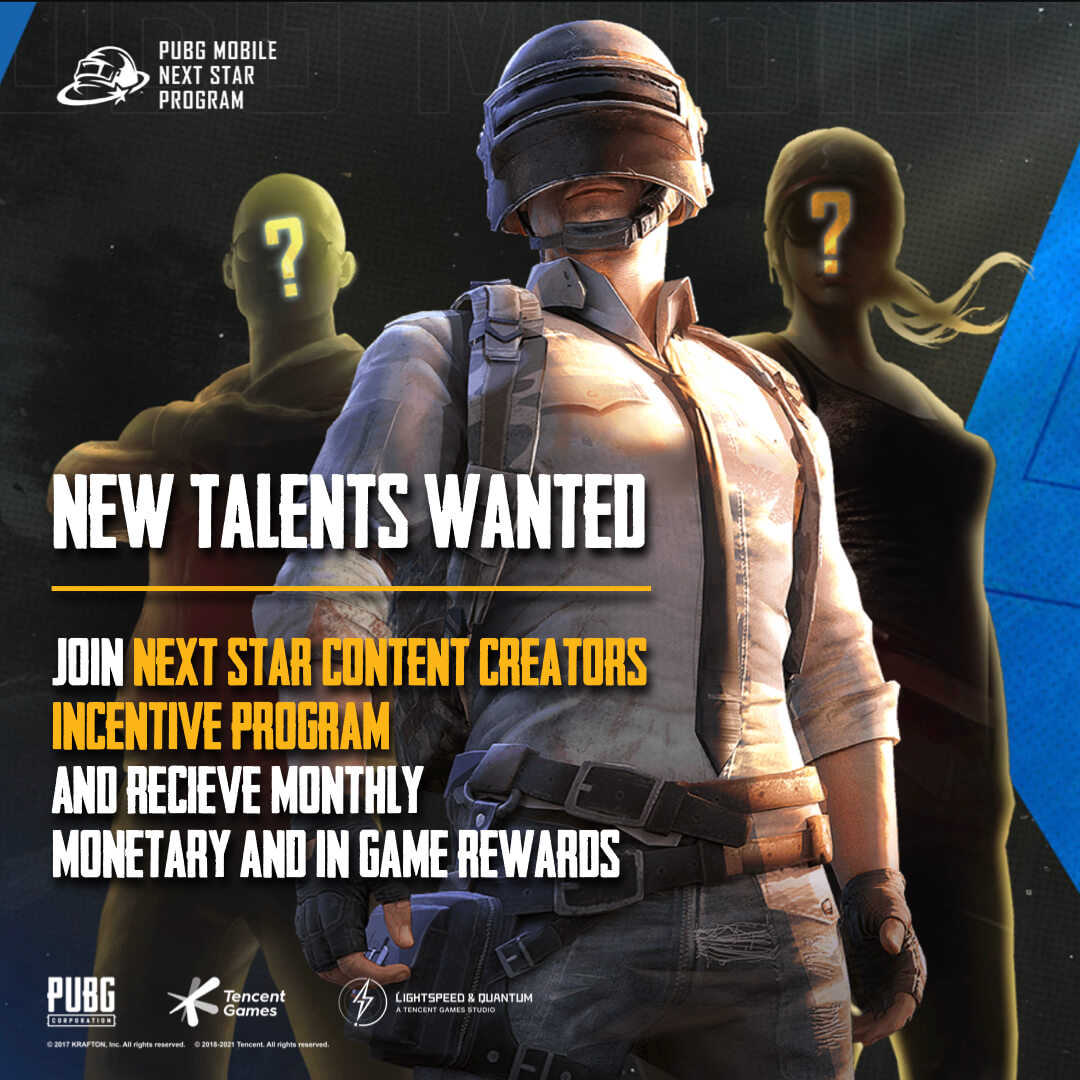 Solution
Search and recruitment of Russian-speaking creators from Russia and the CIS to participate in the incentive program;
Search and involvement of creators from Europe into participation in the incentive program. Seven language areas were addressed: English, German, French, Italian, Spanish, Romanian, and Czech;
Community management: creating trust relationships with creators, support and promotion of them on their path through the program funnel—day-to-day communication during game mission walkthrough, bonus payment management, financial arrangements etc.
It wasn't that easy…
As there are quite many original PC game version streamers, the client expected a lot of creators to be also willing to take part in the incentive program for PUBG Mobile, but it turned out to be far fewer bloggers who would want to join the program and review PUBG Mobile. That is why our team awaited further search of, negotiations with, and persuasions of European bloggers to participate in the program.
…but possible
To give more visibility to and raise awareness about the program in the game community, we made arrangements with managers of official PUBG Mobile social media in European countries and had posts published there, inviting people to participate in the program.
There were seven posts in seven languages respectively (English, German, French, Italian, Spanish, Romanian, and Czech). Besides, we published posts on regional PUBGM Discord servers.
Apart from posts in social media, we contacted YouTube bloggers whom we needed in person and told them about advantages of the mobile game streaming, about peculiarities of the PUBG Mobile Next Star incentive program, what money and in-game rewards could be obtained etc. All negotiations were held in seven different languages.
All these actions ultimately led us to the desired result.
Results
We involved 72 European creators in total in the program, and 58 more filled in the participation form from PUBGM official channels. Out of them, 28 creators were approved for participation, and 20 creators finally registered in and completed the program.
The campaign took 6 months, from April until September 2022. We conducted participant onboarding during the first month, and first missions and their completion started in May.
In the course of the program, our team maintained day-to-day communication with YouTube bloggers who were taking part in the program. Our client published missions, and we submitted them to the creators. During their walkthrough, the streamers made clips, added required hashtags, and uploaded them on their channels. If all rules were observed, they received money and in-game rewards. All bonus payment processes were also supervised by our team.
The creators completed 236 missions in total as part of the incentive program. 💪
In the process of playthrough, they published several dozens of video clips that provided a broad reach.