Thailand media promotion in CIS countries
Mass media campaigns in Kazakhstan, Uzbekistan and Belarus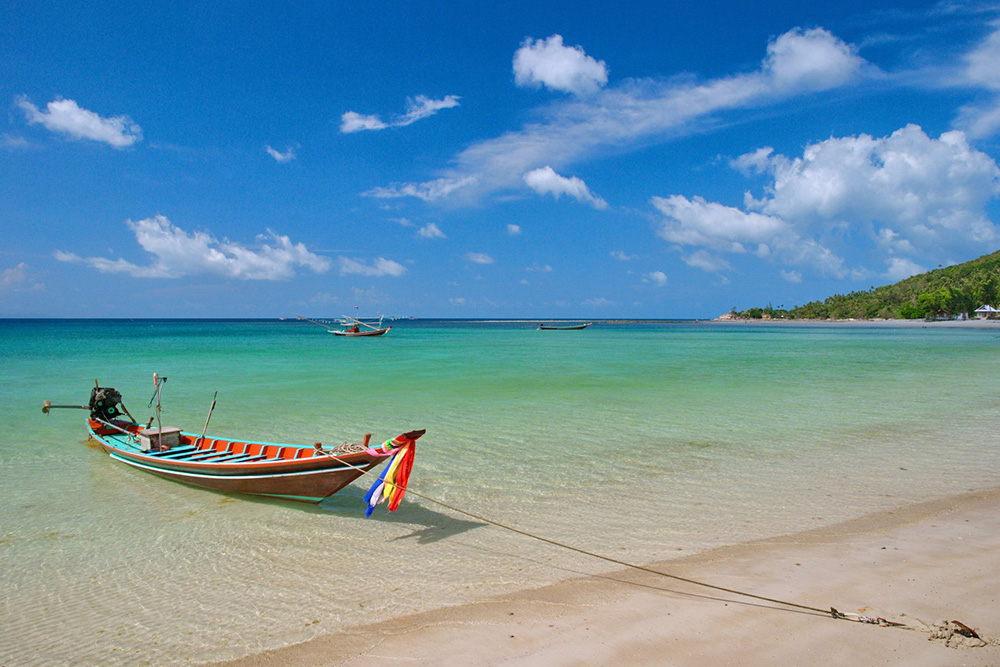 Client
The Tourism Authority of Thailand (TAT) is a state enterprise responsible for the promotion of tourism in Thailand.
Goal
Conduct an advertising campaign to attract tourists from the CIS to the islands of Phuket and Koh Samui after the abolition of covid restrictions for citizens of Belarus, Kazakhstan and Uzbekistan.
Solution
Based on the portrait of the target audience for advertising placement at the request of the client, we selected a list of media according to the following criteria:
solvent target audience;
lifestyle, travel, business, news or fashion media.
From the list, together with the client, we selected six media for subsequent advertising placement:
in Belarus ("Relax.by" with 1.3M monthly views and "Citi Dog" with 1.25M monthly views);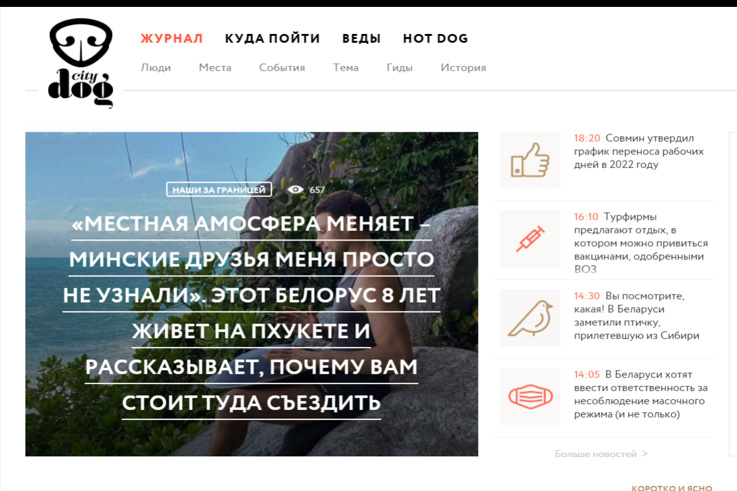 in Kazakhstan ("Harper's Bazaar" with 1.1M monthly views and "Forbes" with 4M monthly views);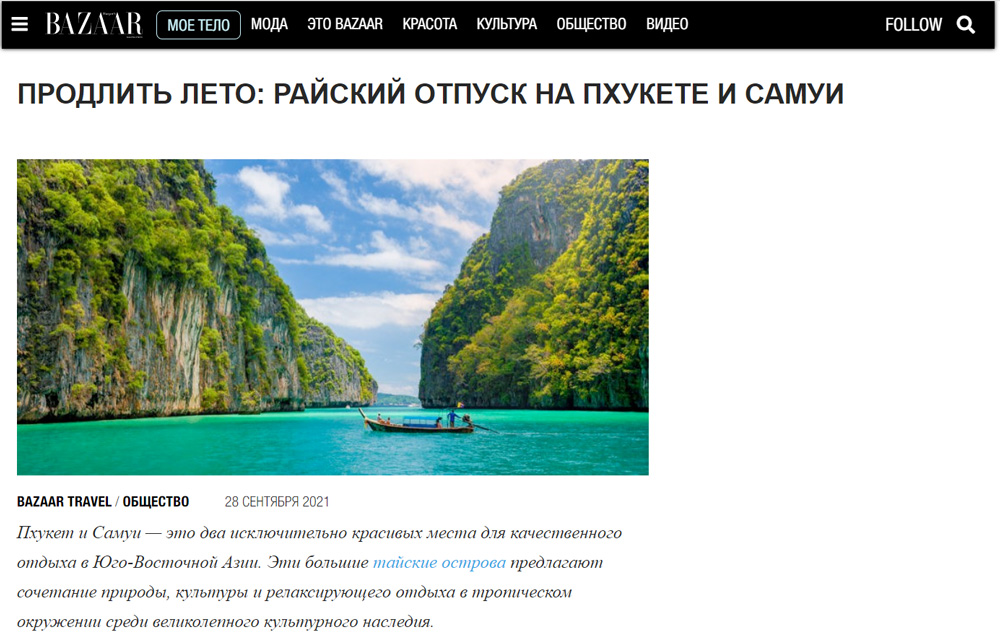 in Uzbekistan ("Afisha" with 1.7M monthly views and "The Mag" with 350K monthly views).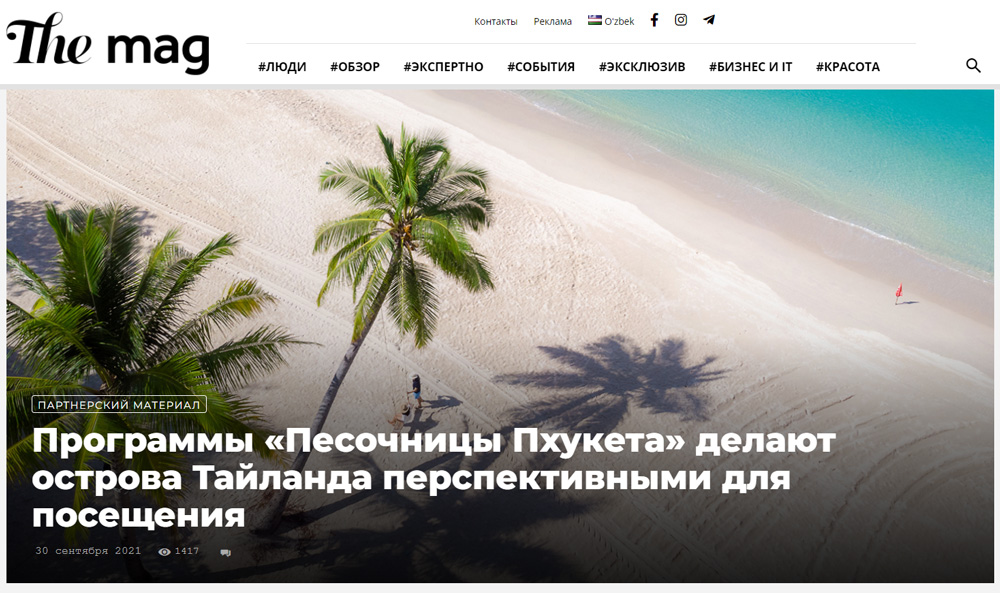 In September 2021, 6 articles were posted in the media of Kazakhstan, Belarus and Uzbekistan with additional placement on their official public pages in social media.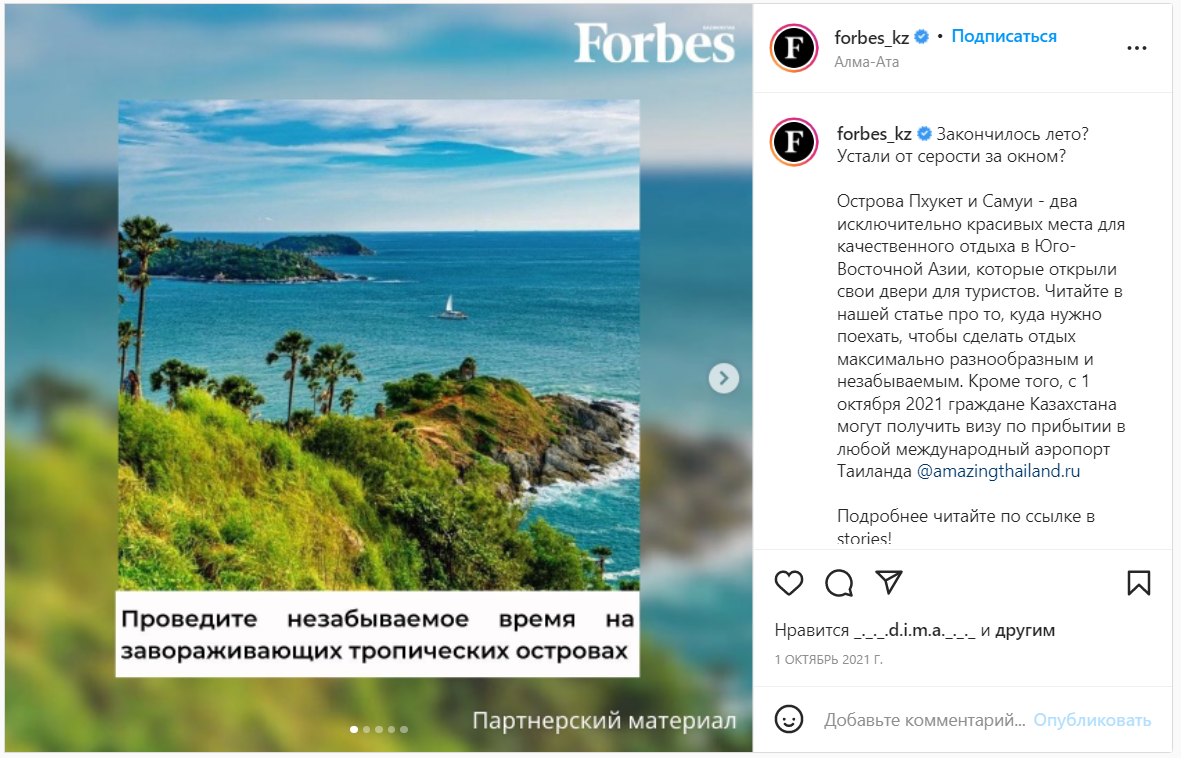 Results
The total coverage was more than 100,000 users.